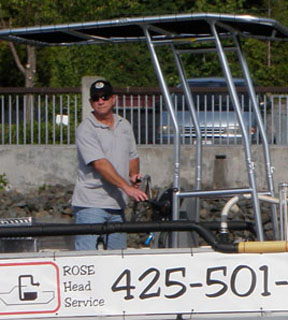 Welcome
Rose Head Service, is a convenient, dependable answer for boaters in the marina to empty their waste tanks in a clean and environmentally acceptable manner, without having to leave your slip.
I provide prompt and courteous service one day per week right at your boat, no more mess and no more hassles!
Whether you need regular service, or just a one-time pumpout after a weekend on the boat or a trip out, give me a call and I will get to your boat.
---
Call me at
425-501-5242
---
Thanks for Helping to Keep Our Port Clean!